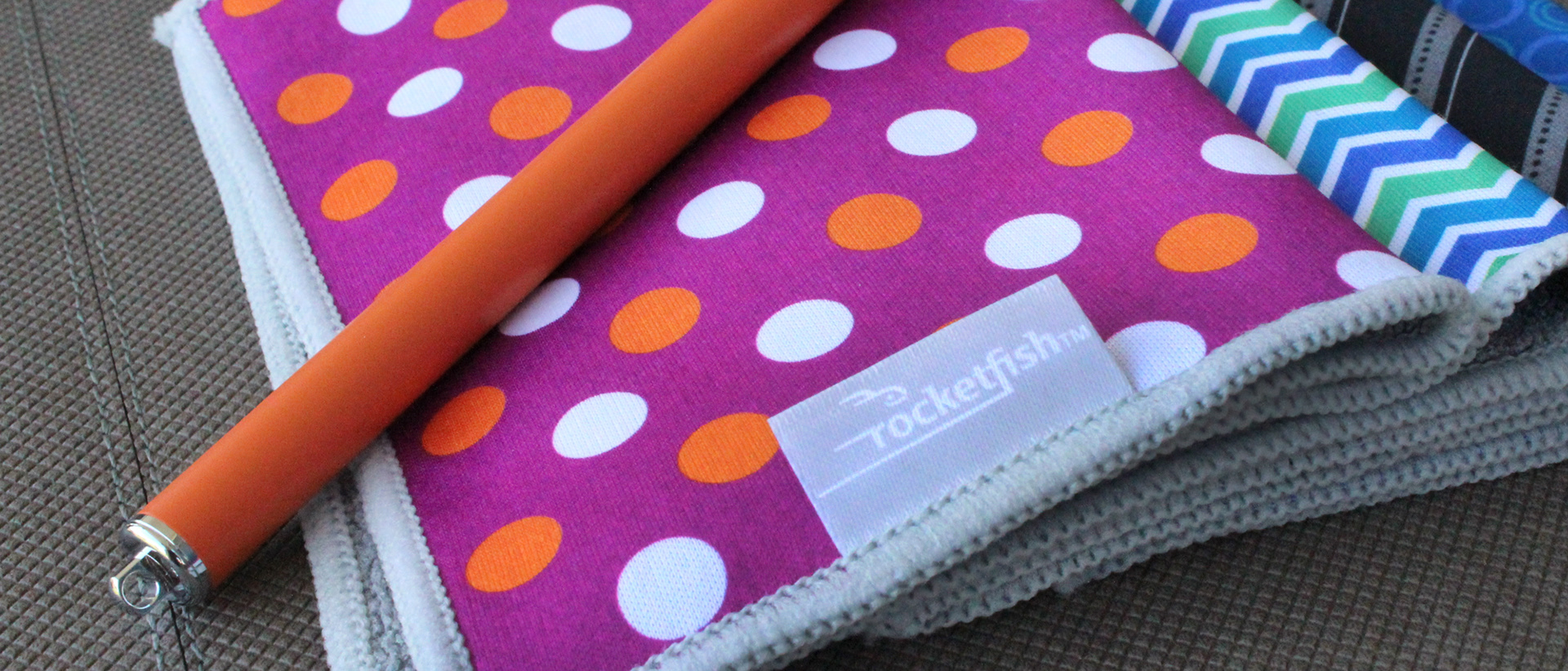 Best Buy iPad Display + Cleaning Cloth Designs
Best Buy quickly responded to the fast-growing popularity of the iPad with the launch of its new line of Rocketfish-branded iPad accessories. These accessories were to be merchandised in high profile endcaps and freestanding displays positioned in key areas of the store. ECKES design partenred with Good People Branding on this two-fold project: 
Part 1: Design an in-store display to house Rocketfish iPad accessories: cases, styluses and cleaning cloths. Goal was to offer customers a personalized, mix-and-match, grab 'n' go experience with products color schemes targeting both males and females respectively.
Part 2:  Provide color recommendations for Rocketfish iPad cases, and develop complementary male- and female-oriented patterns for a collection of Rocketfish cleaning cloths. Client requested color schemes in bold jewel tones as well as blacks/whites/grays. Designs were to be inspired by current fashion trends while leaning more conservative/mainstream.
Solution: A clean, modern display that played off the concept of yin-yang by merchandising the accessories via a female side (white) and male side (black). Products were showcased accordingly. Jodi worked closely with the marketing team and display vendor in the display design, determining the best placement and number of SKUs to be housed within the display. 
​​​​​​​