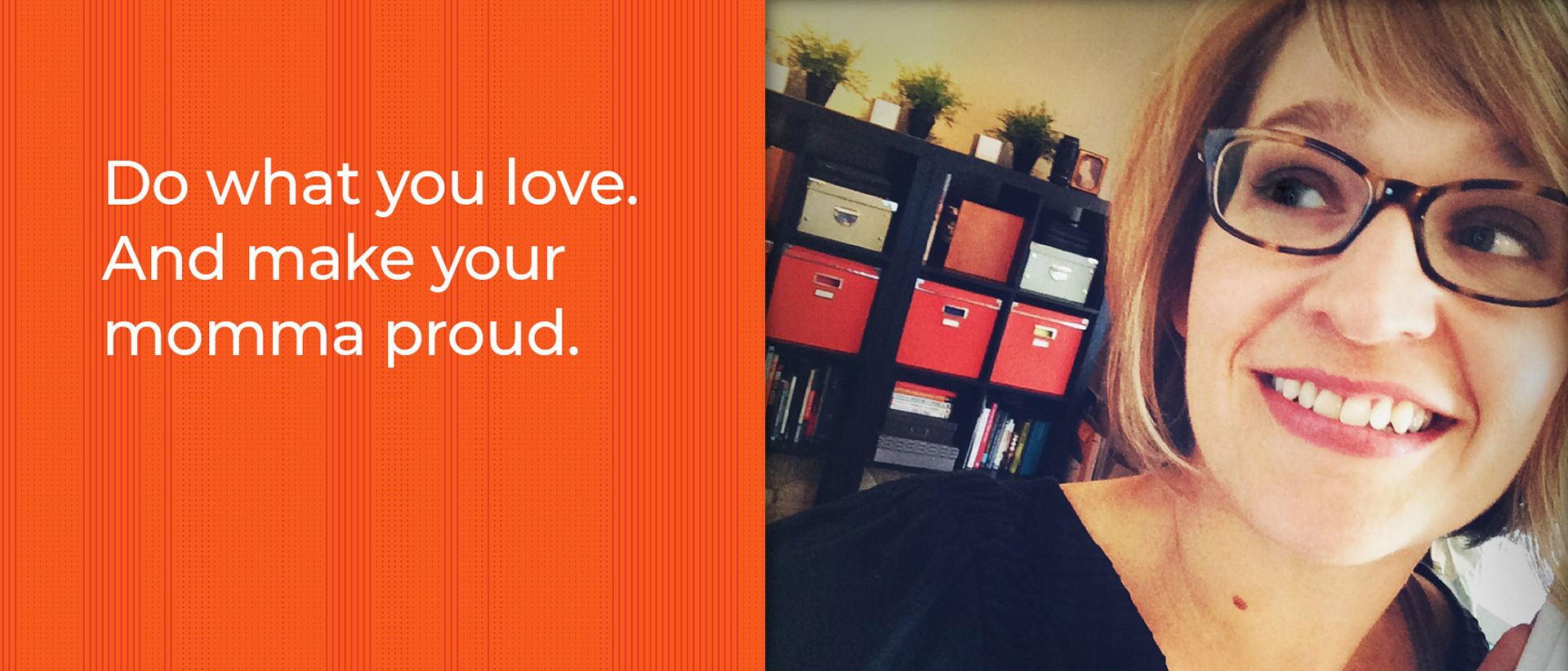 The founder and principal of ECKES design is Jodi Eckes, a brand design consultant and creative strategist.
Jodi is the interesting mix of a well-traveled Air Force kid with strong Midwestern roots. 
Having art in her genes, she won her first poster contest in third grade. Soon her love of art (and unknowingly design) was matched only by her growing awareness of — and loyalty to — certain brands. Barbie, Coke, Apple, McDonalds. "Looking back on it," she revealed, "I realize those brands made home feel like 'home' for me, whether I was in Choctaw, OK or Kaiserslautern, Germany."
"Whether it's that familiar taste of your favorite Caribou coffee, or the sleek design of that iPhone in your pocket, we simply can't deny the impact brands have on our daily lives — and the power they have to enhance the human experience," says Jodi.
"What really excites us at ECKES design is finding ways to connect people with products or services that make their lives better in some way," she adds. "And we've never had more opportunities than we do today to make those connections in engaging, meaningful ways."
Jodi's spent her career doing just that—using the power of smart design to help companies connect with their customers. In doing so, her work has been recognized nationally by the top industry organizations, including HOW, PRINT, AIGA, as well as featured in various books on graphic design.
In addition, Jodi's a proud member of MPLS MadWomen, Together Digital

 and

American Marketing Association (AMA)

. 
​​​​​​​
She's also dedicated to promoting the value of design in business, and is a longstanding member of AIGA Minnesota, one of the largest chapters in the country. Jodi's served on the AIGA MN Board of Directors, as well as on various committees, and has been a portfolio reviewer for AIGA MN's notable Portfolio 1-on-1

event for over 15 years.
Jodi lives in the Minneapolis suburbs with her husband and two boys. When she's not busy building brands, you can find her shooting action shots at her kids' sporting events and catching the occasional episode of

Real Housewives.