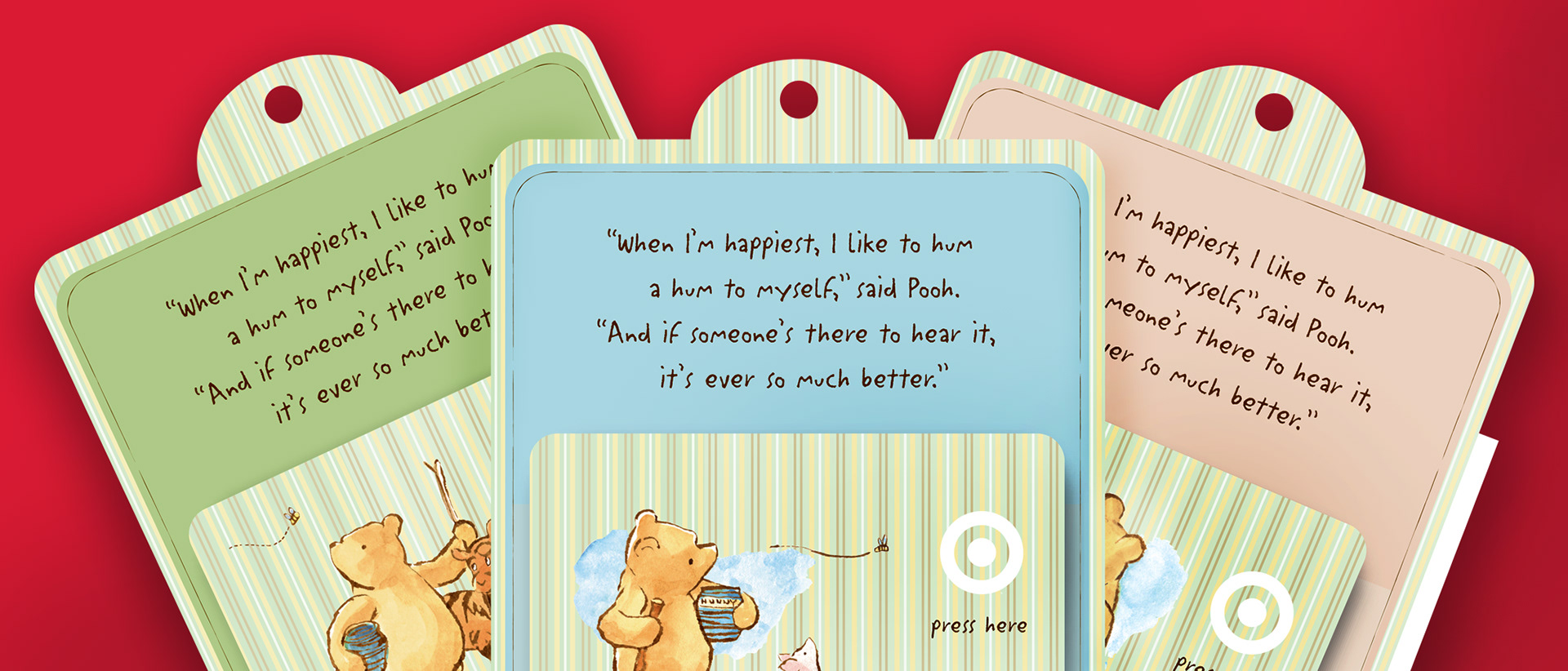 Classic Pooh Campaign for Target
You know that feeling you get when you're reunited with a favorite childhood toy? Kid cereal? TV show? That's the feeling we wanted to capture when reuniting Target guests with one of their beloved childhood friends: Winnie the Pooh. 
We reached out to first-time expectant moms through a series of print ads, direct mail and online touchpoints, as well as cross-merchandising strategies. Mini-CD hang tags on Target maternity apparel and an online sweepstakes were also concepted. A handy, doctor office promotion was developed…a set of Classic Pooh flash cards featuring assorted CP merchandise that gave busy moms-to-be quick primers on baby sign language, fun mom/baby games, songs and milestone calendar stickers — all leveraging the brand's unique "sing-songy" language and storytelling approach. 
The Classic Pooh at Target campaign also reached out to gift-givers through a series of print ads and sounded GiftCards available in-store. 
Work produced while Jodi was at Catalyst Studios. She was the lead creative on the Target Classic Pooh campaign for three consecutive years, responsible for concepting marketing/promotional strategies and overseeing the creative execution.