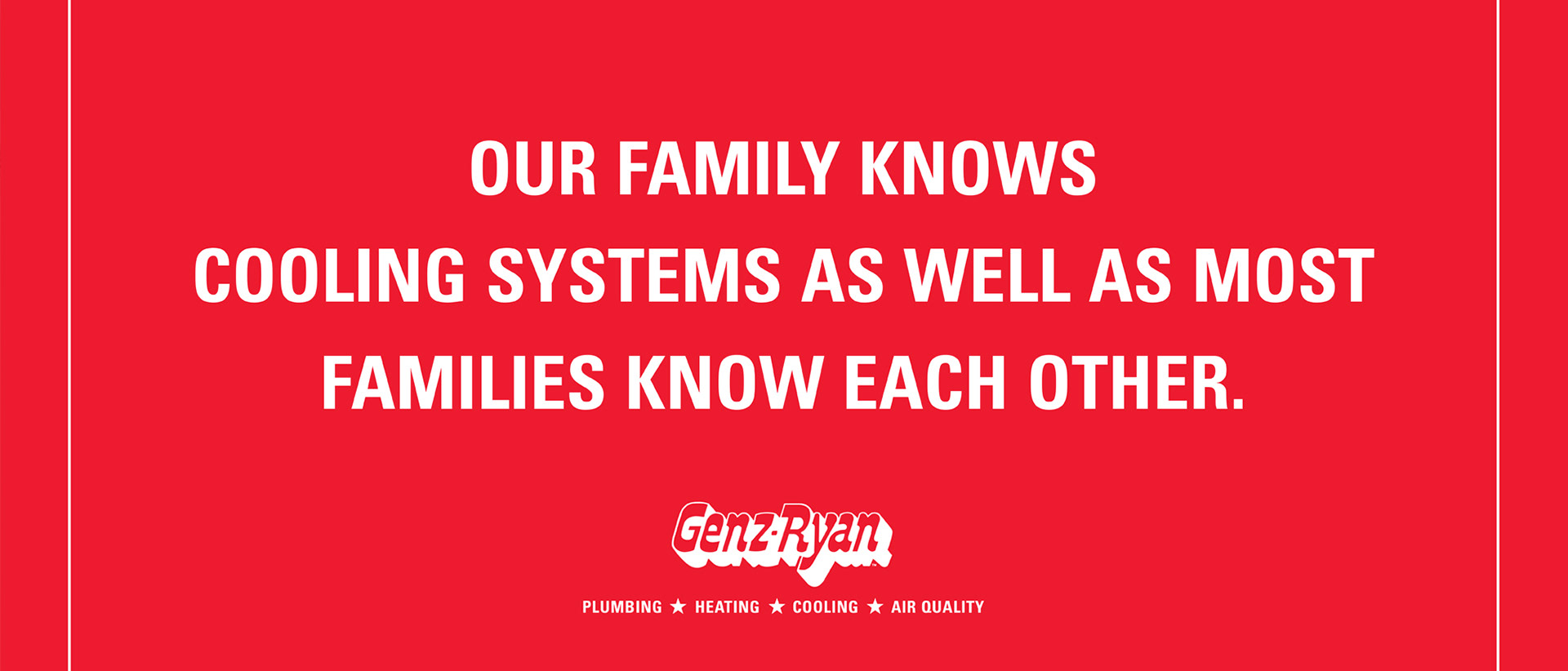 Genz-Ryan Brand Evolution
How do you catapult a family owned/operated company to the top of their market? Refined positioning, innovative customer-centric marketing strategies, and a compelling new identity combined to boldly engage and service customers in ways unprecedented in the plumbing, heating +cooling industry. 
Jodi led the creative and strategy (via Catalyst Studios) for this bold brand revitalization, developing a set of marketing tools that reached out to Genz-Ryan's core audience segments. Promotional pieces let their friendly, service-oriented culture/approach shine through the combination of a bold new identity and humorous, straight-talkin' messaging. The result: a "neighborhood" friend and trusted expert that endears itself to its customers at every touch point.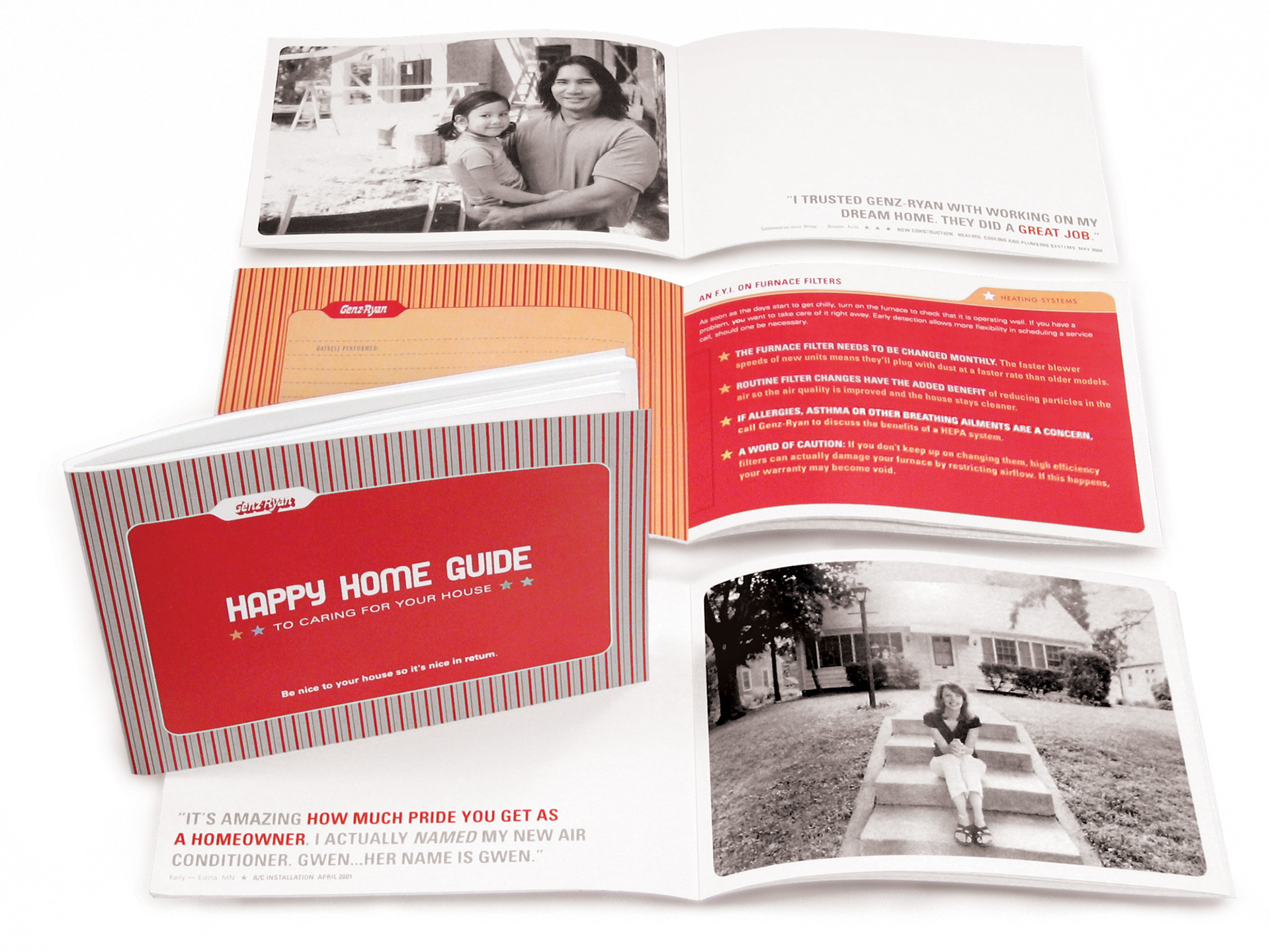 ABOVE: We developed this handy leave-behind guide offering customers easy-to-follow home maintenance tips, and includes "Change My Furnace Filter" stickers to apply to one's household calendar.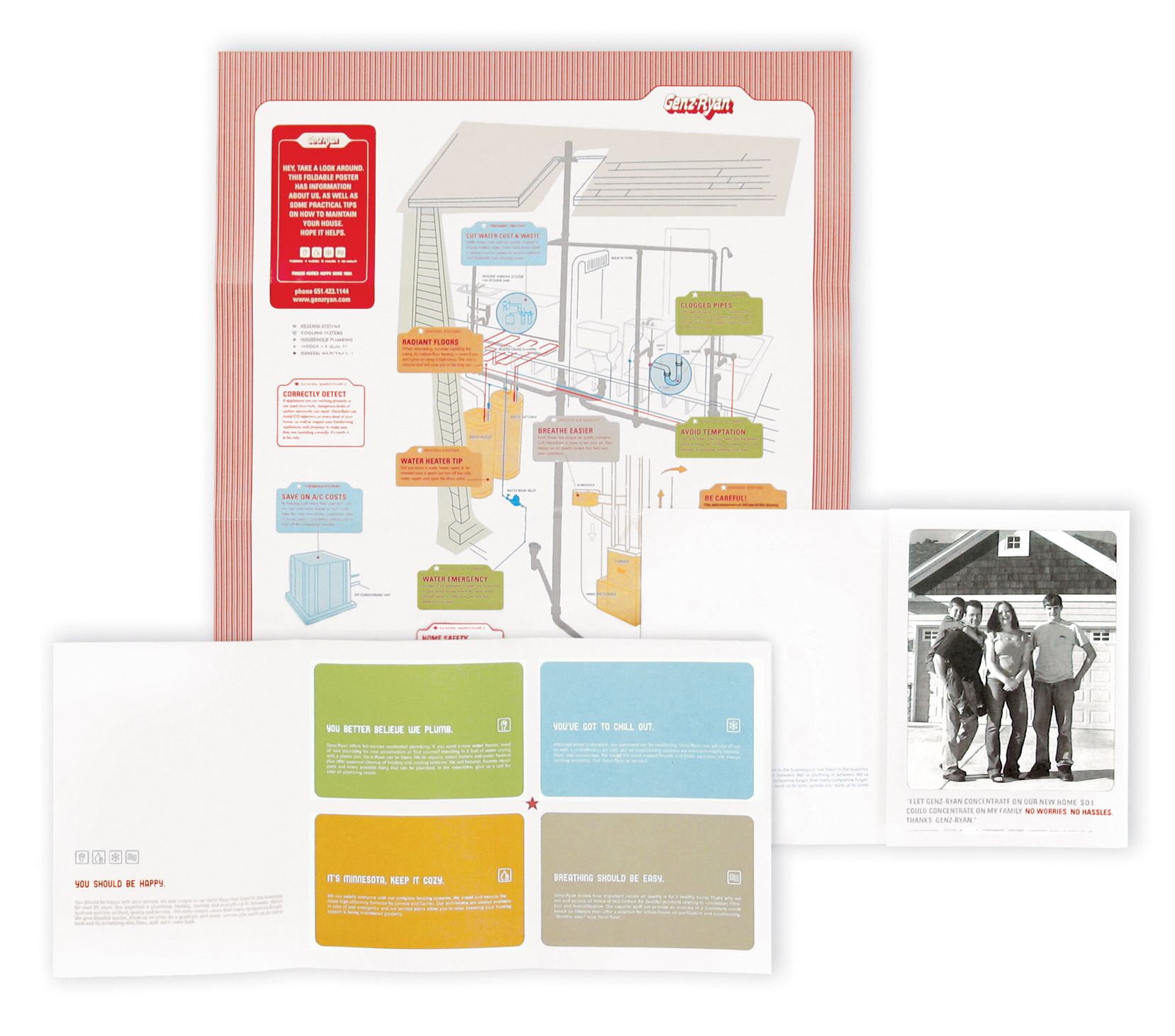 ABOVE: This fun and useful leave-behind poster provides customers with a general overview of common systems within a house, how they work, along with callouts where preventive maintenance is recommended. The poster serves two objectives: 1) supports G-R's "helpful, straight-talking" expert positioning and 2) keeps G-R top-of-mind with their audience. When an emergency happens, they know exactly who to call.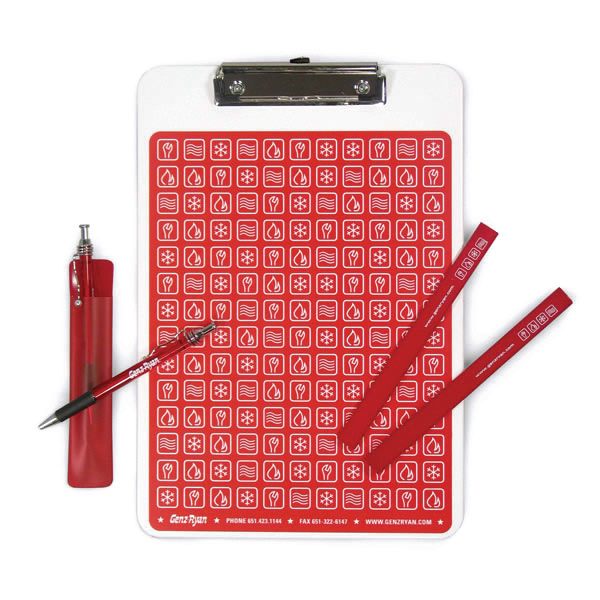 ABOVE: In addition to residential customers, local builders and general contractors were fast becoming a significant market for Genz-Ryan. We developed these tools for those folks, with the goal again to stay top-of-mind with these key partners.