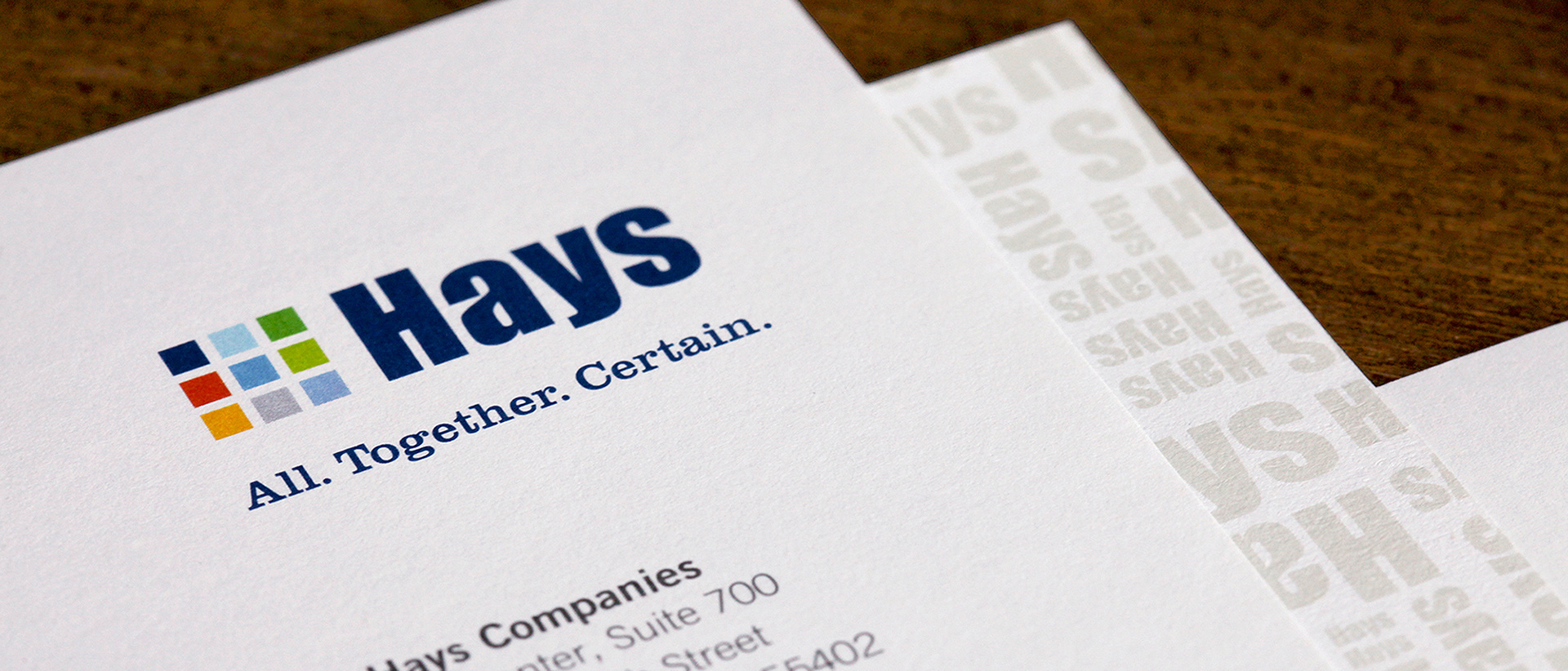 Hays Companies Rebranding
Hays Companies was in need of a brand evolution. They had outgrown their old system. The identity had become dated and uninspired, and its application was extremely inconsistent across Hays' 30+ offices.
We began with internal and competitor audits, and discovered a "sea of sameness" across the risk management insurance industry. Conservative, predictable systems, none of which stood out from the rest. The Hays evolution began with infusing more confidence and energy into their system, more effectively reflecting the attitude and work ethic of this "new breed" of brokerage firm.
A new tagline was developed: "All. Together. Certain.", which also served as a creative device (many "All-Togetherisms" appear throughout the system, supporting its key differentiators). We also created a signature Hays pattern, which is incorporated throughout the system in various ways. A fresh, optimistic accent color palette and strong use of white replaced the heavy blues and grays of the previous system. Business cards utilized QR codes to allow staff to quickly provide their contact info as a vCard.
Project Partners: Tom Fugleberg, brand strategist and copywriter; Katie Kirk (icon illustrations); Station K.