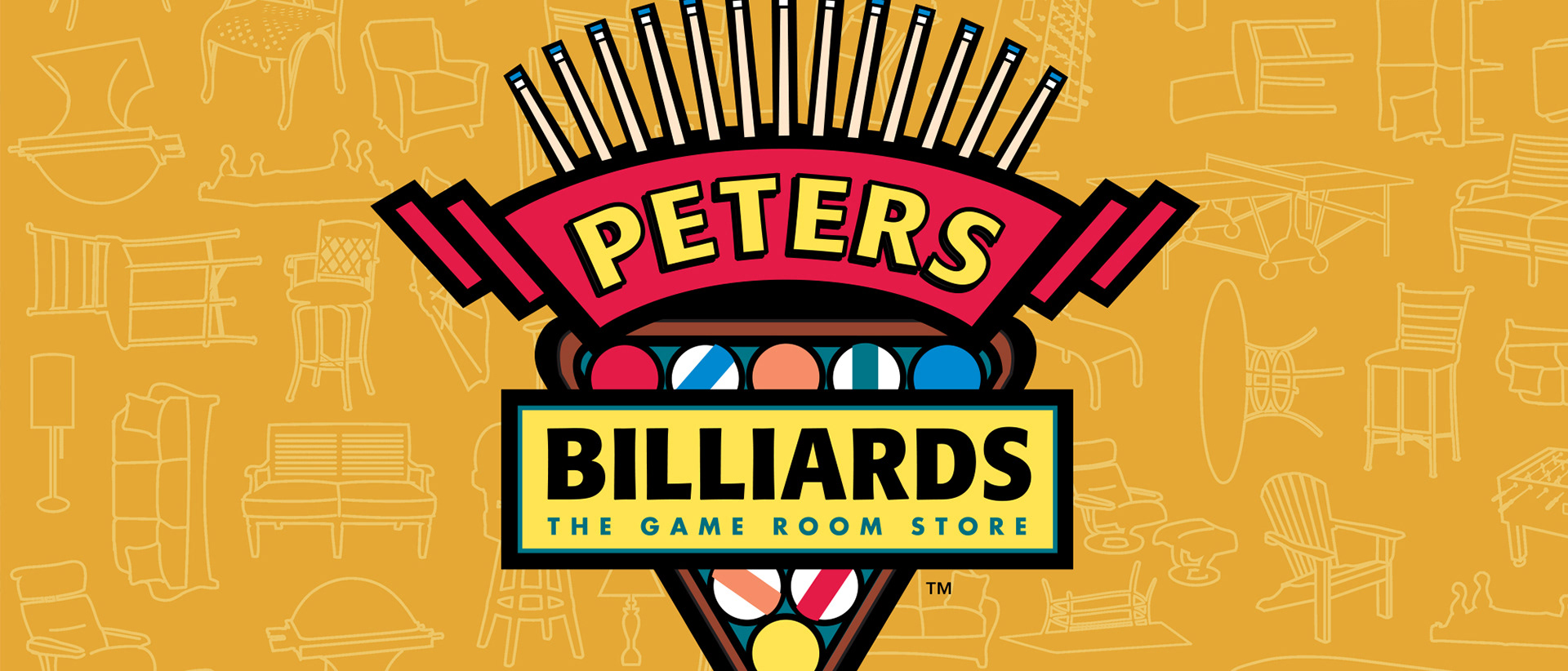 Peters billiards brand refresh
Peters Billiards hadn't updated their brand in 25+ years, and had simply outgrown it. It no longer represented their extensive product offerings, thereby limiting their effectiveness in attracting new customers. There was also a mismatch between the quality and sophistication of their products and their identity. Lastly, although their high visibility location and longstanding reputation in the Twin Cities had helped grow brand awareness, many customers were under the misperception that Peters only offered pool tables/gaming equipment. They had a

much

larger story that wasn't being told.

The brand strategy was to reposition Peters as a one-stop destination for ALL things that make homes fun, and pull their amazing 300+ bar stool offering, custom-built residential bars and high end patio furniture/decor into the messaging and visuals. In addition, we refined the brand identity to reflect Peters' high level of quality and craftsmanship and outstanding customer service. 
Through a customer purchasing journey analysis, we evaluated the effectiveness and usefulness of all corporate collateral, sales tools and in-store signage. We identified cost-saving measures for all marketing collateral by analyzing the purpose, function, audience and distribution of each tool. 
RESULTS: The client was extremely pleased with the brand refresh. The new stationery system and marketing collateral were well-received by the sales team. Peters' marketing team was provided editable design templates for tabletop and hang tag signage, which they successfully rolled out and use on a daily basis. Creative assets were provided to the client, who worked with their web team to refresh their site design and social media presence for a consistent brand expression across all touch points.